New Patients Welcome, No Referral Required!
102-22561 Dewdney Trunk Road
Maple Ridge, BC V2X 3K1
Phone: (604) 467-8775
Fax: (604) 467-8704
Email: info@mapleridgephysio.com
Plenty of parking is available at the back of the building!
Hours:
Monday – Friday 7:00am – 7:30pm
Saturday 8:00am – 2:00pm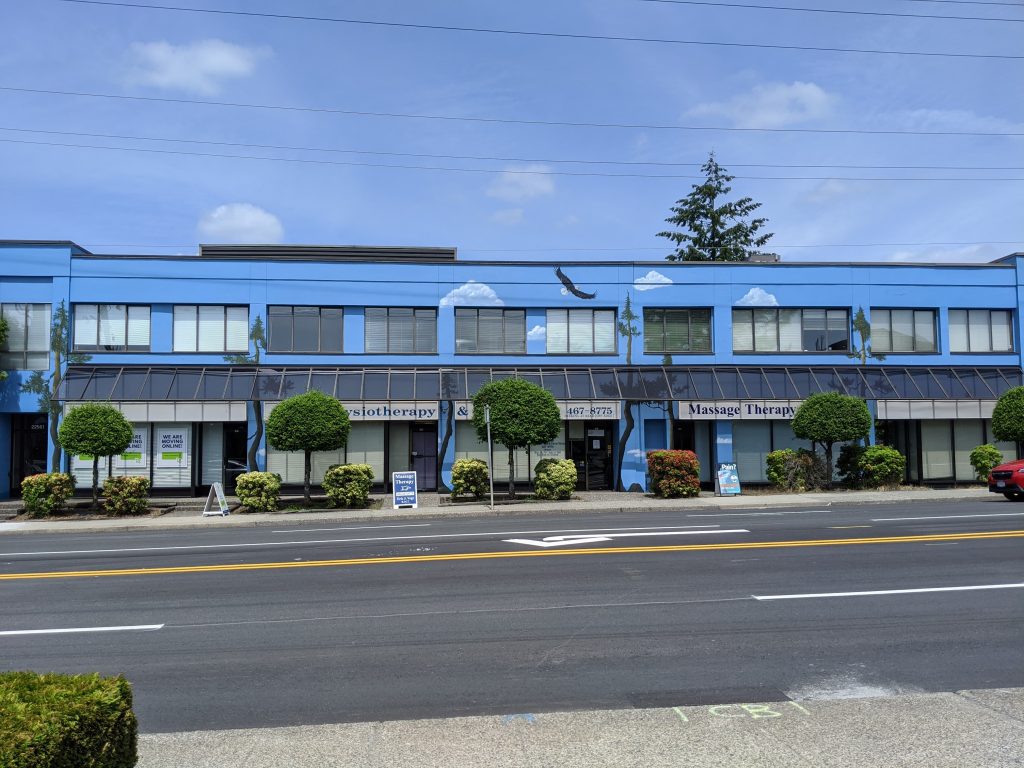 Free Parking
We are located near the corner of Dewdney Trunk Road and Edge Street. Our spacious parking lot behind our building is available for all our clients, free of charge.
Directions
Our parking lot is directly behind our building.  To get to it from Dewdney Trunk Road:
Head north on Edge Street (the first street west of our location),
Turn right into laneway and
Parking lot is on your right.