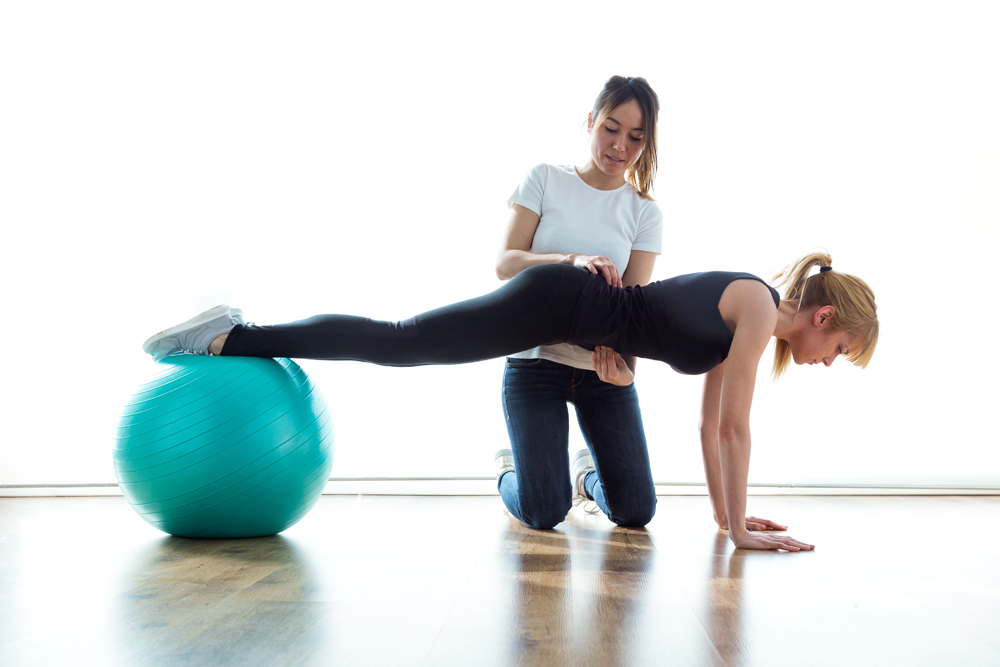 About
Kinesiology / Active rehabilitation is a proactive approach where the client takes an active role in their rehabilitation process. Our physiotherapists and kinesiologists work together to design a customized program for each client, given their specific goals and abilities. Sessions are carried out in our private gym, allowing clients to exercise in a comfortable and friendly atmosphere while receiving individual attention and instruction from our kinesiologist.
Your program will include a combination of:
Exercise
A registered kinesiologist provides clients with progressive one-on-one programs of core stability, strengthening, stretching, balance and cardiovascular training. A detailed home exercise program will also be provided to you as continued exercise is an important component of injury prevention.
Postural Re-education
It would be impossible to overestimate the importance of the proper posture in human body. Maintaining good spine posture has both preventative and therapeutic implications. Correct postural alignment and the recruitment of the appropriate muscles that maintain efficient posture is the key to a long term recovery from a soft tissue injury. Part of the proper posture is the strong core foundation. These core muscles stabilize joints allowing movement to occur. If core strength is lacking, muscles that are not designed to stabilize joints become overused, resulting in pain and loss of function.

New to the clinic is the incorporation of the Nintendo Wii Fit™ into our exercise programs. This system can assist in improving range of motion, balance, and strength for individuals of all ages.
Health Education
Some of the topics addressed may include importance of body mechanics, stress management, pain management, and benefits of exercise
Functional Activities and Work Conditioning
Functional activities are aimed at improving client's movement efficiency in daily life. Work conditioning programs are designed to include work specific exercises (e.g. work simulation), helping each client return to their pre-injury job.
We also offer ICBC and WorkSafeBC Rehabilitation Programs, and customized conditioning programs for Third party payers
For more information, call us: (604) 467-8775
Fall Prevention Program
Happy Hips Healthy Heart Program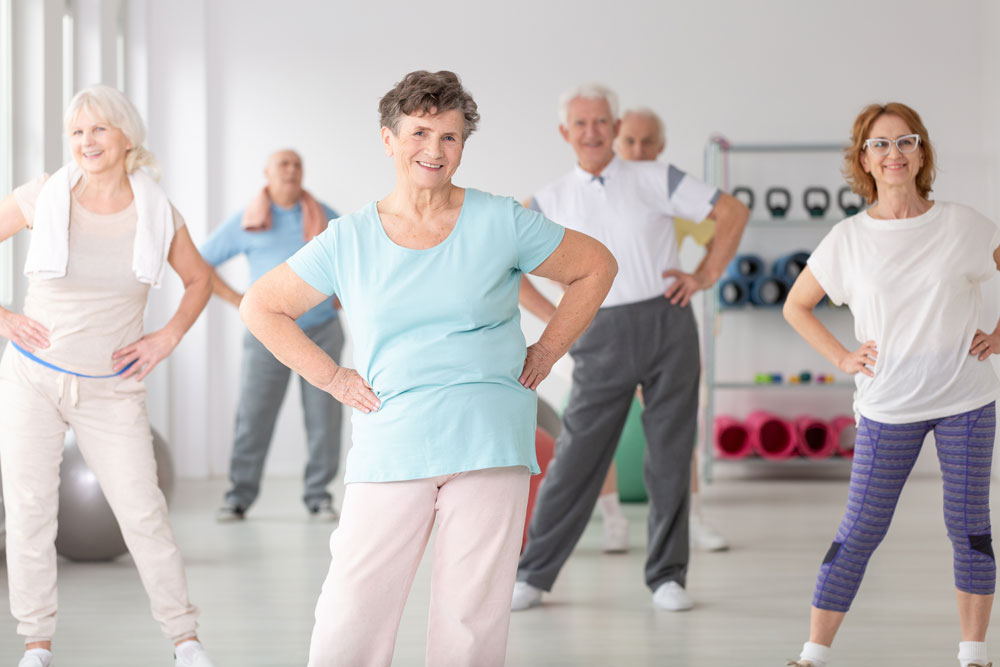 Falls are the leading cause of fatal injuries among seniors and account for more than half of all injuries among seniors.
Falls, however, are the most preventable risk to health among senior Canadians.
We have developed an affordable program that reduces an individual's risk for falls by improving their balance, strength, coordination, and cardiovascular endurance.
These exercises are customized to every person's unique ability level based on their assessment.
Our clinic has developed an exercise program that incorporates:
Balance exercises (including the Nintendo Wii Fit™)
Core stabilization
Coordination exercises
Cardiovascular endurance training
General stretching and strengthening exercises
Body mechanics education
Functional balance education
For Physicians: PAR-Q, and valid objective measures such as the Berg balance test, COB analysis, and Gait analysis are used to assess a client.
For more information, call us: (604) 467-8775
*Currently on hold due to COVID-19