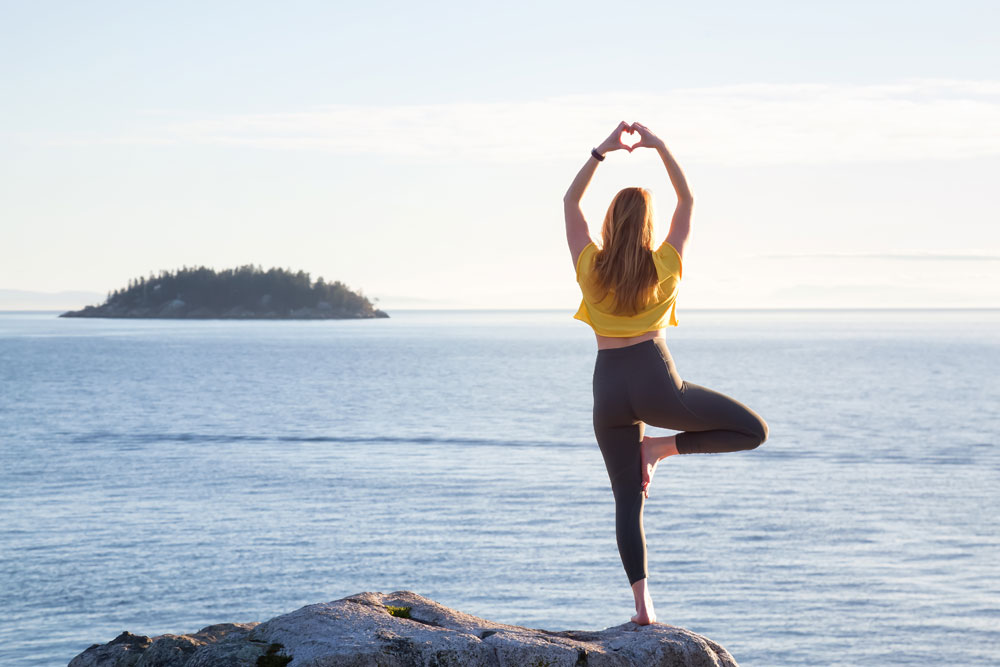 Very understanding and flexible for my work schedule. Relaxing and quiet environment with great physiotherapists.
Gave me an easy program to follow and the appointments were quick and painless. Highly recommended anyone with an injury they are seeking to recover from to go here for their road to recovery.
-A.G.
Taking very good care of me after the car accident. Very polite very knowledgeable.
-M.S.
Great experience! All the staff are so caring and kind. Edwin is very knowledgeable and encouraging. He was very helpful with my recovery!
-L.S.
Great atmosphere.
-C.H.
Great experience , went in with issue with my ankle and after a few sessions it is feeling great , I was able to get appointments when needed . Highly recommend.
-M.M.
Started going there after my shoulder surgery in June and still going once a week. Gord is outstanding and extremely knowledgeable. If you're going ask for Gord!!
-C.M.
They actually deeply care about you. I cant recommend them more. They've even taught me to re-adjust my work gear to be better for my back from experience, and emailed (with my consent) other persons involved in my recovery and care to make sure I was being taken serious, and taken care of.
Gordon Seow is an absolute blessing, and honestly undercharges for his care, knowledge, and genuine care. I came into my first session unable to breathe more than shallow breaths, and came out being able to breathe again.
I fully intend to continue going to Gordon specifically, for check ups and other smaller issues.
Cheers.
-J.K.
Professional health services, with qualified friendly professionals.
-R.W.
Thank you for all of the help you have given me over the years. Your professionalism, knowledge and concern have been so encouraging and have certainly helped in my recovery.
All of the staff in this clinic are also to be commended for the assistance you give to all clients at this facility.
-C.P.
Everyone here is great. I have a shoulder injury from a car accident and have been seeing Gordon Seow for physiotherapy and Kinesiology. Both are friendly, informative, and encouraging. Gordon has educated me about the little postural changes I can make as preventative measures. Kinesiology has taken me from a person who hated to work out and worried about doing things wrong so someone who can now workout on my own with confidence. Highly recommend.
-A.L.
Have been patient there for years, absolutely recommend to you if you have any issues, try them before you take another pill.
-M.D.
Direct billing to insurance companies. Safe COVID-19 protocols. Knowledgeable and friendly staff.
-M.R.
I go here to see Eric Vegt and he has always been a joy. Not only do I feel more relaxed and less tense, I also get a great conversation along with it. Great service with a friendly family business atmosphere.
-R.S.
The office and staff and great. Cleaning and safety procedures in place since COVID are great and make you feel protected. They are really good at helping you get better. 100% recommend giving it try.
-S.B.
They take their time and don't rush you through.
-M.J.
The staff here are always friendly, it's like walking into a friend's house. They have a good COVID protocol in place and I felt very comfortable during my appointment.
-B.V.
Edwin and his team have always done a great job, very pleasant and professional. Great place!
-D
Full of great, genuine people, who are trying to help get you back to a 100%.
-F.R.
Five star for Edwin & his amazing team! I have been receiving treatments from him for more than 2 years now. From Acupuncture to Spinal Decompression, Edwin is dedicated to healing & helping to relieve my pain. I am in constant agony from my condition & have been pretty miserable to deal with at times, but Edwin's staff are sympathetic & professional. They have now switched to online appointments to help treat clients during this challenging time – highly recommend! Thank you!
-A.A.
I have used this clinic for two courses of treatment for lower back pain. They are great people who do fantastic work.
-G.P.
Hershal helped me with my bursitis and did an amazing job. He was very knowledgeable and friendly. I will definitely be going back for any future problems.
-S.L.
I had a wrist injury which I thought was just over worked pain. After two weeks I decided to see these guys because the pain was getting worse. I had Edwin from the clinic look at it and he was both informative and educated me on what the issue was. Understanding the problem, they showed me exercises and ways to heal faster. I was only there for 5 sessions and I am already 90% better! Definitely recommend them!
-K.C.
Thank you Hershal and team!! I had my last physio a few weeks ago, my shoulder went from being stuck and severely painful, to zero pain and 95% range of motion. Back to regular life, and so thankful to this clinic. All the assistants were so friendly, understanding and professional. And Hershal has the magic touch! I highly recommend these folks!
-P.C.
The staff here go above and beyond! The front desk staff are polite and on the ball. They have helped me on countless occasions. I have been here for physio, kinesiology and massage. In each appointment I found the staff to be knowledgeable and incredibly talented. If you need any kind of pain relief GO Here for help!!!!!
-L.C.
Wondering physio place, great team!! Edwin works magic, healed my back in no time! 10/10 would recommend! Go in and say hi to them
-S.A.
Just came from my first appointment and I'm so pleased with my choice of clinic. This place is so professional and helpful. My therapist Edwin was very knowledgeable and comforting as it was my very first physio experience. I'm actually looking forward to my next appointment not to mention that I already feel some relief from my injuries.
-A.B.
Thank you for your great assessment and treatment for my lower back and the neck; very good and interesting exercise program and ergonomic education. Special thanks to David and Naiana!
-A. O.
Thanks for the superb treatment of my elbow. I'm able to play pain free golf again due to the treatment and exercise regimen Edwin prescribed!
-G.S.
Thanks for the awesome combination of acupuncture and exercises. I did not have to take medications with heavy side effects and after just a couple of treatments my dislocated shoulder is back to normal!
-T.L.
Just wanted to say how helpful I found Edwin and the whole staff to be at Maple Ridge Physiotherapy and Pain Clinic. I had been having severe neck pain for well over two years and had tried everything including physio and laser at another clinic yet never with a positive outcome. I spent over two years tryng every treatment I could find without ever getting any relief from my neck pain. My doctor referrred me to Maple Ridge Physiotherapy and Pain Clinic, and after only 10 sessions, Edwin had my neck pain almost 100% gone…just keeping up the exercises Edwin showed me for my neck it is remaining pain free. Thank you so much for all your help.
I would recommend Maple Ridge Physiotherapy and Pain Clinic to absolutely anyone who had an injury of any type. They are just wonderful and very very knowledgeable.
-A.G.
Thank you all, for helping me through my injury. A special thank you to Naiana for showing me the "right moves" and to Edwin for all his great help. Because of everyone at the clinic I had a very positive experience!
-D.J.
I have attended Maple Ridge Physiotherapy and Pain Clinic on many occasions for migranes and neck pain, and within an hour of my treatment all my aches and pains are relieved. Everyone is fantastic
-B.J.
I would like to thank each and every staff member who made each visit special. They listened and did everything in all aspects to take my aches and pains away. I would highly recommend Maple Ridge Physiotherapy and Pain Clinic to anyone- you will receive personal attention in a caring environment.
-K.F.
Something Edwin said has stuck with me as I have engaged in their program of physiotherapy and massage therapy. He said (somewhat paraphrased) that if freedom from pain is available, why would we not access it? So I have done just that with Edwin, Eric, and Jeannette, and I have been well rewarded. I am experiencing not just temporary release but also a stable change from pain in areas I had once assumed would be chronic problems. Nice eh!
-G.V.
David, I am so thankful Dr. Hyams sent me to you. You have built my body back up- I appreciate your skills and encouragement when dealing with my chronic pain. Thank you
-K.
Some people just know how to make others feel at home- special people like you. Thank you to all the folks at Maple Ridge Physio- Hershal, Naiana, and the rest.
-R.M.