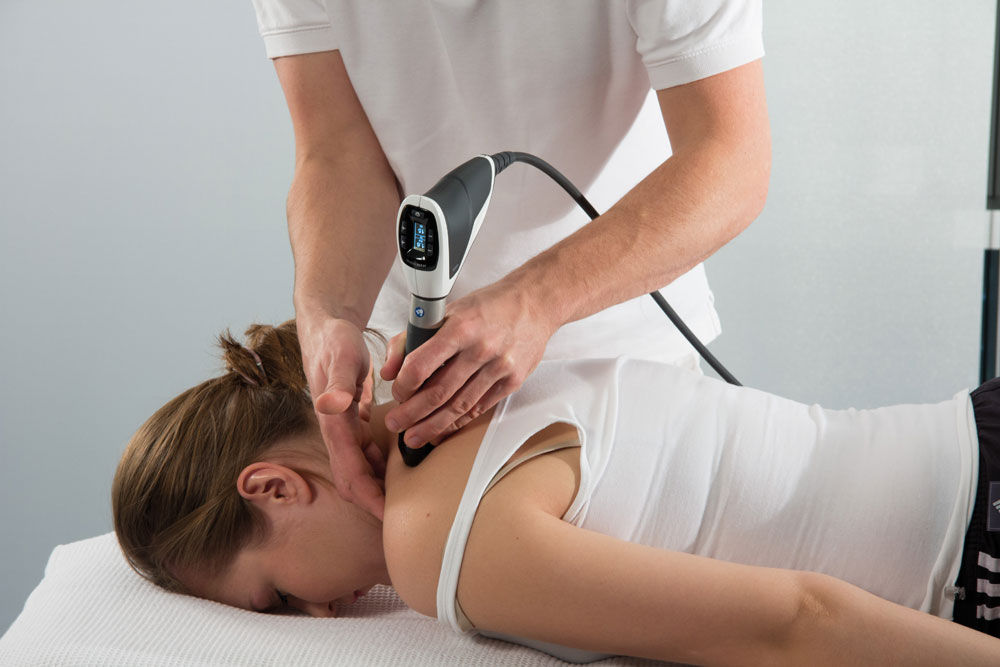 About
What is Shockwave Therapy?
Shockwaves are intense but very short acoustic waves that accelerate the healing process by stimulating metabolism and enhancing blood circulation. This allows damaged tissues to regenerate and eventually heal, particularly in cases where the body has been unable to do it on its own.
Shockwave treatment also relieves pain by producing an analgesic effect on the treatment area.
Shockwave Therapy is widely used in Orthopaedics, Rehabilitation, and Sports Medicine, and is Health Canada and FDA Approved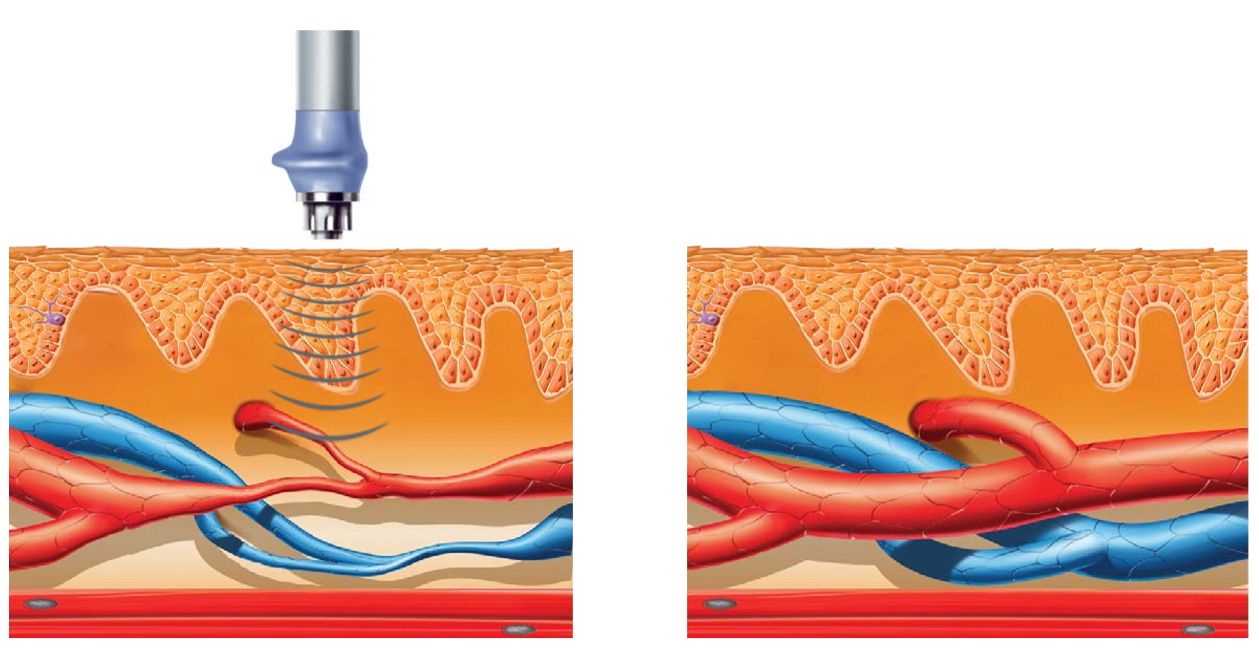 Conditions That Can Be Treated With Shockwave Therapy
Shockwave Therapy can be used to treat a wide variety of musculoskeletal conditions, in particular, those involving areas where major connective tissue attaches to bone.
Common Areas That Can Be Successfully Treated Are:
Foot – Plantar Fasciitis, Heel Spurs & Achilles Tendinopathy
Knee – Patellar Tendinopathy (Jumper's knee), Hamstring & Shin pain
Hip – Trochanteric Bursitis
Elbow – Lateral & Medial Epicondylitis (Tennis or Golfer's elbow)
Radiculopathy (pinched nerves with pain down the arm or leg)
Shoulder – Rotator Cuff Tendinopathy, Calcific Tendinopathy, Adhesive Capsulitis (Frozen Shoulder)
Muscles – Various trigger points throughout the body and muscle tension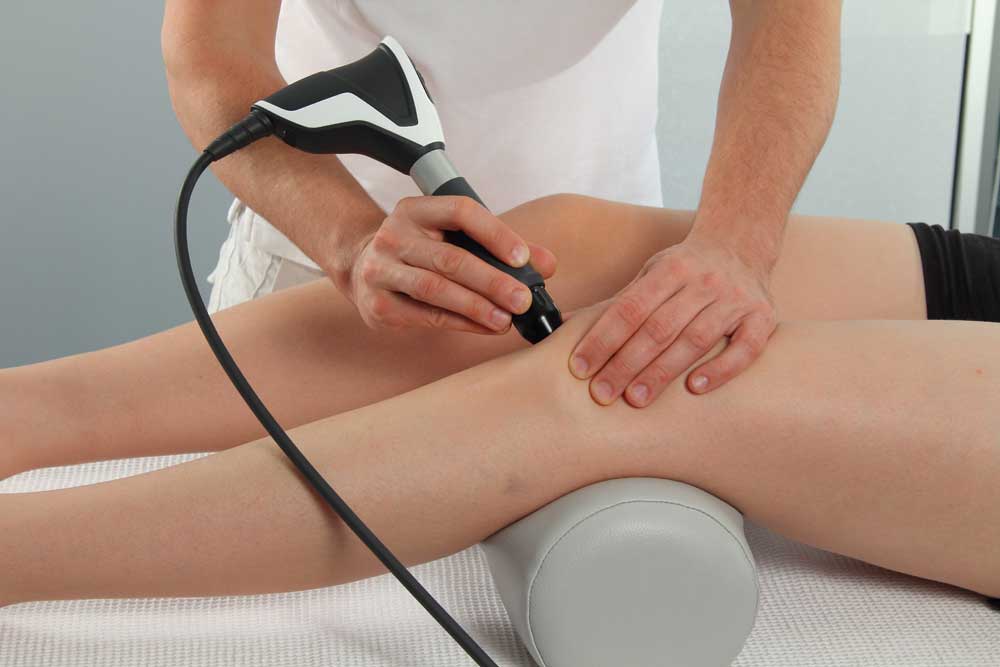 Advantages of Shockwave Therapy
The beneficial effects of Shockwave Therapy are typically experienced after only 1 or 2 treatments. This therapy will often eliminate pain and restore full mobility, thus improving your quality of life.
Quickly Reduces Pain
No Medication is Needed
Non-Surgical Treatment
No Risk of Allergies
Accelerates Healing
Effective for Chronic Conditions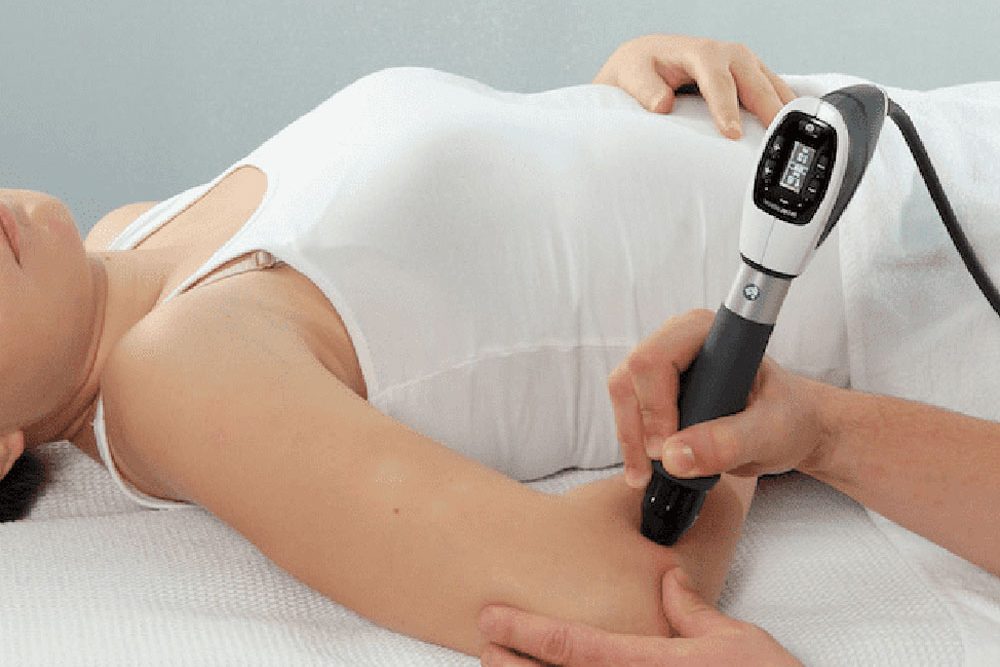 Success Rate
After only 2-3 sessions, over 80% of patients report a significant reduction in pain!
90% improvement for plantar fasciitis (Journal of Orthopedic Research, 2005)
91% improvement for calcific tendonitis (Journal of American Medical Association, 2003)
77% improvement for tennis elbow (Journal of Orthopedics, 2005)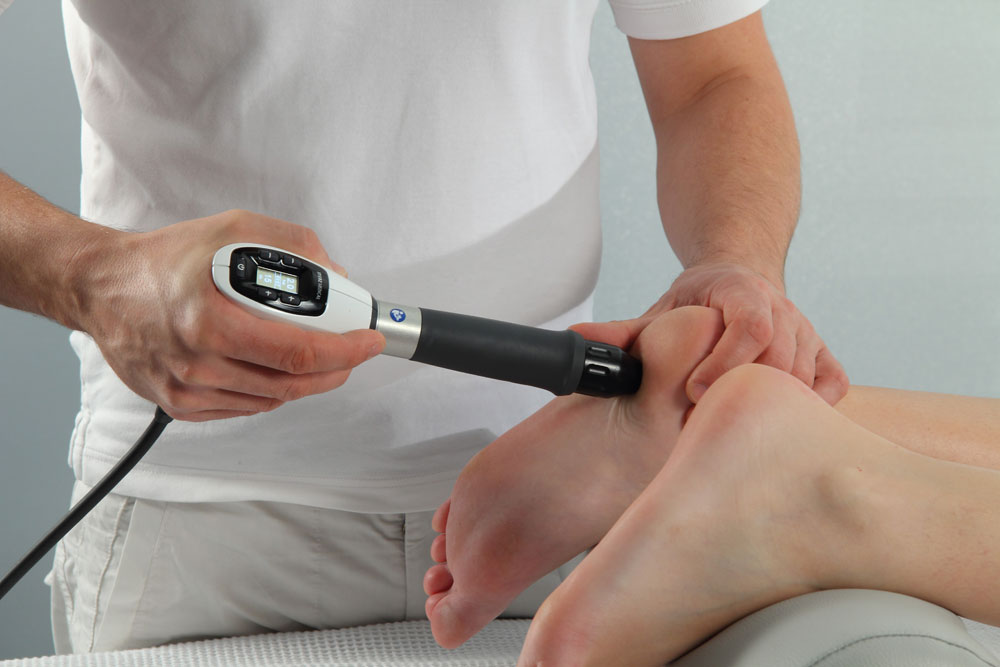 World Class Institutions Using Storz Swiss Shockwave Technology:
Cleveland Clinic
Johns Hopkins University
Mount Sinai Hospital
Montreal General Hospital
Duke University
University of Toronto
McGill University
Queen's University

Shockwave Therapy Research Articles
"Shockwave Therapy in Musculo-skeletal Disorders" – Journal of Orthopaedic Surgery, Wang, Ching-Jen 2012, 7(1):11
"Radial Extracorporeal Shock Wave Therapy Is Safe and Effective in the Treatment of Chronic Recalcitrant Plantar Fasciitis"- The American Journal of Sports Medicine, Gerdesmeyer et al., 2008
"Shockwave Therapy for the Treatment of Chronic Proximal Hamstring Tendinopathy in Professional Athletes"- The American Journal of Sports Medicine, Cacchio et al., 2011
"Effectiveness of Radial Shockwave Therapy for Calcific Tendinitis of the Shoulder: Single Blind, Randomized Clinical Study"- Physical Therapy, Cacchio et al., 2006
"Shockwave Therapy for Lateral Epicondylitis"– Congress of the International Society for Medical Shockwave Treatment, Serrano et al., 2013