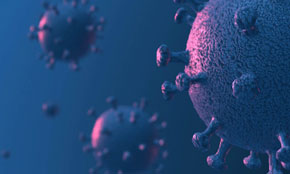 COVID-19 Safety Plan
Your Appointment Will Look Different Now for Your Safety:
• We are taking a cautious, deliberate and measured approach to resuming operations.
• For those who want to stay home, we are still happy to offer Telerehab appointments.
• If TeleRehab is appropriate, the College of Physical Therapists of BC continues to recommend this approach to the management of your injury.
• If an in-person appointment is required for an older patient or patient with a chronic illness, consider scheduling these as the first appointments of the day.
• For those who wish to see us in person, please read the following carefully
• If you are unable to abide by the below requirements, we will be unable to provide in-clinic treatment services to you, but are more than happy to offer telerehab as an alternate treatment option.
For Your Appointment:
• Please bring a mask to wear during your appointment. This mask needs to cover your mouth and nose.  If you do not have one, we will provide you with a clean cloth mask for the duration of your visit.
• After arriving at our parking lot, please minimize the amount of things to bring into the clinic, and wait on one of the designated markers just outside our parking lot entrance and one of our staff will be happy to greet you.
• To avoid overcrowding in the clinic/waiting room, please arrive maximum 5 minutes before your appointment time (unless asked by front staff).  If you are very early, we ask that you please remain in your vehicle until 5 minutes before your appointment.
• At our entrance you will be asked COVID-19 screening questions before being permitted to enter the clinic.  The questions are:
Do you have any New, Worsening, or Different from your usual health status of the below:

Do you have chills or fever (greater than 37.8°C)?
Do you have new or worsening cough?
Do you have new or worsening shortness of breath?
Do you have new or worsening sore throat?
Do you have new or worsening loss of sense of smell or taste?
Do you have new or worsening GI symptoms (nausea, vomiting, or diarrhea)?
Have you traveled outside of Canada in the last 14 days?
Are you currently being investigated as a suspect case of COVID-19 or have been told to isolate by Public Health?
Have you tested positive for COVID-19 within the last 10 days?
If you answer yes to any of the above questions, you will be asked to cancel your appointment.
*Have you been in unprotected contact in the last 14 days with someone who is being investigated or confirmed to be a case of COVID-19?

*If you answer yes to the above, we will consult your therapist for a decision.
• Once you enter the clinic you will be asked to wash your hands upon entering the clinic and offered a mask to wear if you do not have one of your own.
• At the end of your visit, you will be asked to wash your hands before you leave the clinic and drop off any loaned masks in our basket located at the entrance for washing.
What We Are Doing to Make our Clinic Safe and Clean for Everyone:
• All staff perform an enhanced screening process every day.
• All staff will wash their hands continuously during the day, especially between patients.
• Access to the clinic is restricted to patients (by appointment only) and only necessary caregivers.
• All patients are required to wash or disinfect their hands upon entry and exiting our clinic.
• All forms are filled out after patients have washed or disinfected their hands (pens will also be sterilized).
• Waiting areas will be marked for distance or eliminated if possible.
• A plastic shield is installed at the front reception desk.
• We perform ongoing advanced infection control, cleaning and sterilization procedures with Health Canada approved disinfectants.
• We have signs that ask patients to respect the 2-meter distance between one another.
• Our staff will be wearing face masks during your treatment or when within 2 meters.
• Contactless services for administrative tasks will be utilized as much as possible (E.g. cashless pay, pay over the phone options).
By Attending Your Appointment Please Be Aware That:
• The novel coronavirus causes the disease known as COVID-19. The novel coronavirus virus has a long incubation period during which carriers of the virus may not show symptoms and still be contagious.
• Despite the clinic's best efforts at infection control including, but not limited to, providing mandatory masks, cleaning, screening procedures to exclude any potentially symptomatic staff or patient from attending the clinic, there is a risk of contracting the Covid-19 simply by being in the clinic.
• You are considered to be in a high-risk category if you have any one of or combination of: diabetes, cardiovascular disease, hypertension, lung diseases including moderate to severe asthma, being immunocompromised, having active malignancy, age >65.
• For those who would like to further minimize any risk, we offer Telerehab appointments.